The Sunshine Coast Dementia Network collates and updates a
Phone Contact List: of services and organisations which can assist.
This was created with the knowledge that many are not computer literate, literate, have English as a second language or perhaps not financial to own a computer or have internet connection.
Those with internet access can simply, search the name of the organisation.
Open link:  SCDN Phone Contact List
There are four major dementia specific organisations: Dementia Australia; Alzheimer's Queensland; Dementia Support Australia and OzCare Dementia Advisory and Support Service.
We advise that individuals make direct contact with the organisation to confirm event and service details.
DEMENTIA AUSTRALIA
FORMERLY KNOWN AS
ALZHEIMER'S AUSTRALIA
https://www.dementia.org.au/resources/help-sheets
Notes, and recent updates:
New (September 2020):
COVID-19 01: Tips for carers, families and friends of people living with dementia
COVID-19 02: Tips for residential aged care providers
COVID-19 03: Tips for home care providers;
COVID-19 04: Tips for people living with dementia
——————————————————————————————————————
ALZHEIMER'S QUEENSLAND   https://www.alzheimersonline.org
Not only for people diagnosed with Alzheimer's disease, but all forms of dementia.
Offers a range of services including residential facilities, respite care, and in-home support, nursing and allied health services, education and training.
Help Advice line 24/7  1800 639 331
Telephone Support  Group.  Library.
Dementia Matters quarterly newsletter. https://www.alzheimersonline.org/page/our-services/Education-Training/Dementia-Matters/
AQ's Multi Service Centres are across four regions of Southeast Queensland and provide: Toowoomba, Ipswich , Gold Coast, Brisbane: Gordon Park, Garden City (Upper Mt Gravatt)
Consumer Directed Care Packages
Allied Health Wellness Programs
Social Support & Personal Care
Dementia Behaviour Management
Dementia Nursing
Centre Based Respite
In-Home Respite
Overnight Cottage Based Respite
Emergency respite
Domestic Assistance
Home Maintenance
Support Working Carers
NDIS Services
Services for the under 65years
Carer Support Group Meetings
Individualised activity programs based on the needs and interests of each individual
AQ's  Residential Care: Garden City (Upper Mt Gravatt); Rosalie; Windsor
Nursing homes for dementia
Permanent care
Residential respite
Palliative care
Ageing in place
Independent living units
Secure living
Lifestyle activities
Wellness programs and allied health
Carer support
——————————————————————————————————————–
DSA can be contacted 24/7, 365 days a year.
Phone:        1800 699 799
Email:         dsa@dementia.com.au
Works in partnership with aged care workers to understand the causes of changes in behaviour. A range of Assessment tools are available for download to help gather information on the person living with dementia.
Download Assessment Tools here
There are three programs of service available:
——————————————————————————————————————-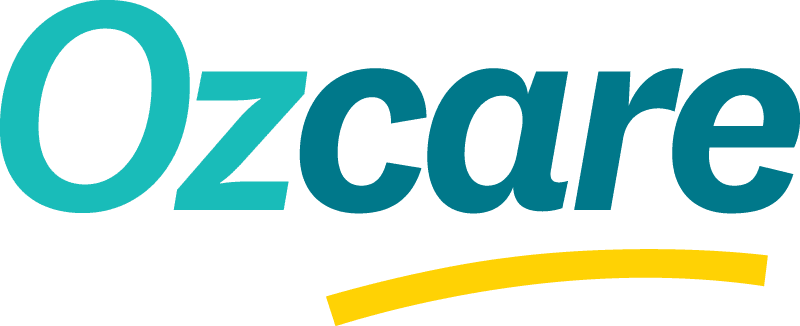 For more information contact 1800 Ozcare (1800 692 273)
The Dementia Advisory and Support Service:
offers information and support to people with dementia and their families throughout Queensland.
For some, this may mean support to go through a diagnosis process, if they are concerned about their memory. For others, it may mean help to get to grips with dementia: for example, suggestions for facing daily challenges.
We also help people to navigate the aged care system so that they know all that is on offer to people with dementia.
We can visit you in your own home or wherever you feel comfortable to speak – either face-to-face or by telephone. We usually work with people for about 2-3 months to help them get a plan together for living with dementia.
A free service, funded by the Federal Government's Commonwealth Home Support Program (CHSP).
——————————————————————————————————————–
NPS MEDICINEWISE
DEPARTMENT OF SOCIAL SERVICES
MY AGED CARE (MAC)
Guide to aged care facilities, retirement villages and home care services by State and region.
DEMENTIA TRAINING AUSTRALIA
https://www.dta.com.au/
(FORMERLY DEMENTIA TRAINING STUDY CENTRES)
Resources for workers and family carers in aged and dementia care.
WICKING DEMENTIA RESEARCH AND EDUCATION CENTRE
http://www.utas.edu.au/wicking 1800 982 600
QLD BRAIN INSTITUTE – THE UNIVERSITY OF QUEENSLAND – https://qbi.uq.edu.au
QBI research ranges across the spectrum, from bench to bedside, and has implications for improving human health, innovation and understanding of the brain.
Research Centres: Clem Jones Centre for Ageing Dementia Research; Asia-Pacific Centre for Neuromodulation; Science of Learning Research Centre; Joint Sino-Australian Laboratory of Brainnetome
Subscribe to newsletters and events.
CARERS QUEENSLAND

–
1800 242 636
Represents and advocates on behalf of carers throughout Queensland.
National Disability Insurance Scheme (NDIS) Maroochydore (service area)
(for people with dementia aged 65 and under)
Level 2, 43 Plaza Parade, Maroochydore 4558
P: 5409 3300
E: sunshinecoastlac@carersqld.com.au
For further NDIS information visit the NDIS website
Carer Gateway/Wellways 
1800422737   https://www.carergateway.gov.au/ 
Services and resource to support family carers:
Phone counselling, an online carer forum, and self-guided coaching and skills courses to give you support, skills and information. You can also download and print out a summary of some key carer information.
Wellways: Maroochydore: Counsellor: Annette Sollom 0435 114 942
https://www.wellways.org/carers
RESPITE
GETTING THE MOST OUT OF RESPITE  – http://www.dementiaresearch.org.au/respitecareguide.html 
Carer Gateway/Wellways Respite Information
1800422737   https://www.carergateway.gov.au/ 
https://www.carergateway.gov.au/respite?cta
Emergency Respite: It is vital to ensure that the person diagnosed with dementia has alternative care if you cannot care. You may become ill or injured in the middle of the night.
https://www.carergateway.gov.au/sites/default/files/documents/2019-04/emergency-care-plan.pdf
In-home respite services: Many organisations can provide in-home respite services. Check My Aged Care or DPS Publishing Aged Care Guide.
Day Respite Centres: Some may have family carer Support Groups.

Suncare Maroochydore  5443 7655;
Nambour & District 54414441;
Blackall Range, (Range Care) Flaxton  5445 7044;
Glasshouse Country Care 5494 6948;
Noosa Community Support  5329 6175;
Centacare Jessie Witham Centre Gympie 5482 8715;
Blue Care Coolum 54463877; Blue Care Gympie 5482 7533
Day, Overnight Longer stay care: Blue Care Caloundra/Dickey Beach
5438 5000  Dickey Beach Blue Care Respite
Adapt Lifestyle Support:  Registered NDIS Provider; Young onset dementia specialist; social work ethos; LGBTI Support.  33 Honeydew Pl, Ninderry QLD 4561. 0451 180 905 / 07 5472 8421  mail@adaptlifestylesupport.com
Carers Outlook: Respite for family carers and (by discussion with the caree with dementia)  in Vince and Lorrae's home at Nambour.
5476 0642; 0418 298 183  carersoutlook@gmail.com
https://www.facebook.com/50SavillesRdHighworth
SUNSHINE COAST HOSPITAL AND HEALTH SERVICE 
https://www.health.qld.gov.au/sunshinecoast/html/services/advance-care-plan.asp 
ALLIED HEALTH
For Consumers – A newly developed resource on the role of allied health professionals in assisting consumers and carers to maintain  their quality of life while living with dementia.  https://www.aci.health.nsw.gov.au/__data/assets/pdf_file/0003/310836/Allied-Health-Professionals-and-You.pdf
For Allied Health Professionals – A matching guide for allied health professionals assisting consumers and carers to maintain their quality of life while living with dementia.  https://www.aci.health.nsw.gov.au/__data/assets/pdf_file/0004/310837/Better-health-dementia-allied-health-professionals-web2.pdf
is the national peak body promoting bladder and bowel health.  People with dementia will inevitably have loss of control of bladder and bowel and they and carers will need support with advice, products and financial assistance.
Help line 1800 33 00 66
CARING FOR THE NEEDS OF DIVERSE CLIENTS WITH DEMENTIA  
 http://goccare.com.au/resources/
Memory book –  A helpful resource produced by GOC to help carers provide culturally sensitive care to clients from diverse backgrounds. Examples here are for Greek and Arabic-speaking consumers:
http://goccare.com.au/wp-content/uploads/GOC-Pages-of-My-Life-v8.1-P1.pdf
http://goccare.com.au/wp-content/uploads/GOC-Pages-of-My-Life-Arabic-May-2016.pdf
AUSTRALIAN JOURNAL OF DEMENTIA CARE 
Have you ever heard of the Australian Journal of Dementia Care? It's been up and running since 2012, and is an Australian version of the long-running and well-known Journal of Dementia Care from the UK.
It comes out 6 times a year and is aimed at professional staff working with or supporting people with dementia – in hospitals, nursing and residential care homes, day facilities and the community.
You can download a free sample to take a look – just go to the Journal's website. Sample articles from back issues are also available to read.
The Journal includes news and views, research, practice and resource updates, and events listings.
It's published by Hawker Publications, the same company behind the UK Journal of Dementia Care.
ADVOCACY
ADA Australia https://adaaustralia.com.au
Aged and Disability Advocacy Australia is a not-for-profit, independent, community based advocacy and education service with more than 25 years' experience in supporting and improving the wellbeing of older people and people with disability.
(ADA can help with lodging a complaint with a service; managing difficulties with your Enduring Power of Attorney, Guardianship or administration arrangements or with residential care, in home care or community care service in Qld)
Information and Advice Line 1800 818 338 Between 9.30 – 4 pm Monday to Friday. Sunshine Coast advocate: Debbie Smulders.
Can give talks to groups.
DEMENTIA CARE BOOKS
You Are Not Alone – Sue Downey
I Wish I Were a Leper Vince O'Rourke    vinceorourke@hotmail.com
I Wish I Were a Leper FLYER 2 2017–
SPEAKERS
Speaker: Trish Shuter
pshuter@tpg.com.au
Presenters:
Vince and Lorrae O'Rourke
Topics: What is Dementia?  Person Centred Care; Behaviour and dementia. The carer's role in dementia? Is Love Enough? Carer wellness.
Author Talk on book I Wish I Were A Leper
carersoutlook@gmail.com     0418298 183